Enbomak Makina is a company established by people who have made their mark in the electrostatic powder and wet paint industry with their 20 years of experience. Its main production sites and equipment are powder coating facilities, wet paint facilities and machines.
We serve with our team with a vision and dynamism to make our company known and have a say in our sector both in Turkey and in the world.
Our Mission
To present the projects we have conducted having team spirit in which all our employees take an active role, in a way that will meet the current and future expectations of our customers in order to increase customer satisfaction.
Our Vision
Powder Coating and Wet Paint Equipment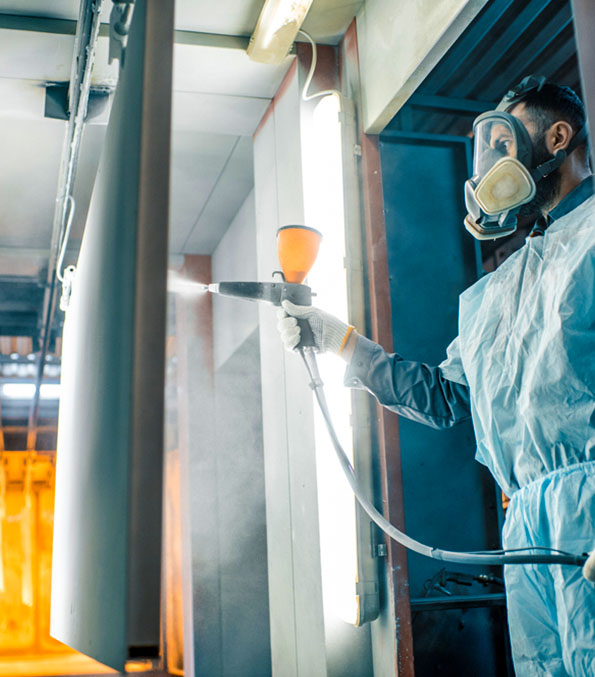 Electrostatic Powder & Wet Paint Plants and Equipment
Enbomak Makina, which has achieved many firsts in its sector with its strong knowledge and innovative spirit, continues to add value to your companies and projects with many services it offers in the country and abroad.
We respond to the needs of our customers with reliable delivery without sacrificing quality.
We offer the best metal plating solutions with business systems and technology integration.
The only address where you can find an effective solution for powder coating equipment.
A company that prioritizes supplier and customer satisfaction. It also has engineering services specializing in custom fabrication solutions.
It is one of the leading companies in the sector with an innovative and professional team that always prioritizes customer satisfaction.
It is a company that should always be the first choice for its fast and problem-oriented solutions.